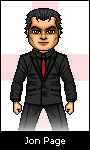 Jon Page – sVo Owner
The Owner of the sVo and also 50% Owner of the Goodfellas Casino Arena that the sVo is based from. Now living in Las Vegas, Page is originally from London England. Page has been involved in the wrestling business for a long time and previously owned Dynasty Wrestling before the sVo.
---
Katie Smith – Lead Interviewer
Katie Smith is the lead interviewer and has worked for a number of different wrestling promotions including DW & the oWo. Smith is known for chasing the big scoops but being tough and fair with her questioning.
---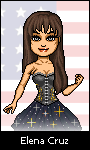 Elena Cruz – Interviewer
Backstage interviewer who just wants to make it big on TV! Elena Cruz couldn't care less about wrestling and thinks that she is better than everyone else in it. Just waiting for her big break until she can jump to Hollywood, Cruz just about puts up with being hit on by the stars of the sVo male locker room.
---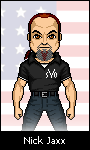 Nick Jaxx – Head Official
Jaxx is a former wrestler himself however turned to refereeing at a young age after suffering a knee injury. Jaxx is known as someone who is willing to let fighters get away with a low before calling for a DQ, however get on his bad side at your peril.
---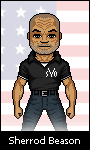 Sherrod Beason – Official
Beason is a life long referee but has a habit of missing important calls recently in his old age. Beason is happy to live the easy life and not rock the boat anymore with any controversial calls.
---
Hector Arena – Official
A hard nosed official who doesn't take crap from anyone on the roster no matter how big a name they are. Arena is still bitter about the fact he never made it as a wrestling himself so has no trouble in making anyone on the roster look bad or lose a big oppurtunity.
---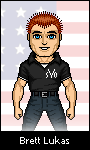 Brett Lukas – Official
A young up and coming official who sometimes gets a little star struck when he referees a match with a star that he watched growing up.
---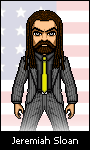 Jeremiah Sloan – Commentator
After JD James and Johnny All Star walked out of commentary duties before the main event of Seasons Beatings 2020, Jon Page had to appoint a new lead commentator for 2021 and Sloan was the first man he turned to. A former associate of Roscoe Shame & Bobby Dean, Sloan has a wealth of wrestling and business knowledge and always calls things straight
---
Julian Fiasco – Commentator
Currently in the co-commentary seat is a man that could probably still go in the ring if he wanted to. Julian Fiasco is a former sVo star himself as well as being a former Hostility Wrestling Champion. As someone that was willing to do anything to get the win in his career, Fiasco appreciates the underhanded tactics of some sVo stars.
---