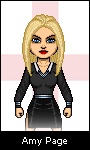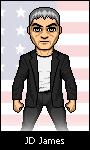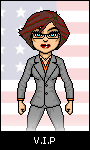 News
Showdown 150 is now live, with Bobby Dean competing in the main event on the last show before his sVo Championship shot at the...
News
The P:V Championship is on the line in the main event of Uprising 41, as 'the Dark Horse' Curtis Knight takes on 'Big' Stevie...
News
sVo Showdown 149 hits the TheHOTvNetwork on PWA_TV as Night competes in the main event against 'Brawling' Bronson Johnson and sVo Champion August Lazar...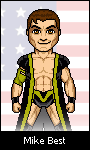 "Jon, I burned my bridge with Jimmy Moretti a long time ago, and I did it because I believed in Dynasty Wrestling. And yet, where were you when it was time to return to the favor? Where were you when I was suspended from Project: Violence and stripped of the championship I'd worked so hard to hold on to? "

- Mike Best (28th October 2007)
sVo Events
Bobby Dean takes on Bronson Johnson in the main event and Night answers Hugo Ryzing's challenge, in the last event before Roll the Dice...
P:V Events
The P:V Championship is up for grabs in the main event as Curtis Knight takes on Stevie Rigg!